Mining trucks are massive vehicles specifically designed to transport heavy loads of minerals and other materials in mining operations. These trucks are crucial in the mining industry, as they play a vital role in transporting extracted minerals from the mining site to the processing plant or storage area.
Mining trucks come in various sizes, with the largest models being capable of carrying up to 400 tons of material in a single load. These trucks are typically equipped with powerful engines that can generate up to 3,500 horsepower and can reach speeds of up to 60 miles per hour.
In addition to their impressive size and power, mining trucks are also designed to operate in harsh and challenging environments. They are equipped with large, durable tires that can withstand rough terrain and extreme temperatures. Many trucks are also equipped with advanced safety features such as collision avoidance systems, backup cameras, and automated emergency braking systems.
The design of mining trucks has evolved over time, with newer models incorporating advanced technologies such as autonomous driving and electric powertrains. Autonomous mining trucks, for example, use sensors, cameras, and GPS technology to navigate and operate without a driver. This technology not only increases efficiency but also improves safety by reducing the risk of accidents caused by human error.
Overall, mining trucks are an essential component of modern mining operations. Their size, power, and durability make them well-suited for the challenging conditions of mining sites, and their advanced features and technologies help improve efficiency, productivity, and safety in the industry.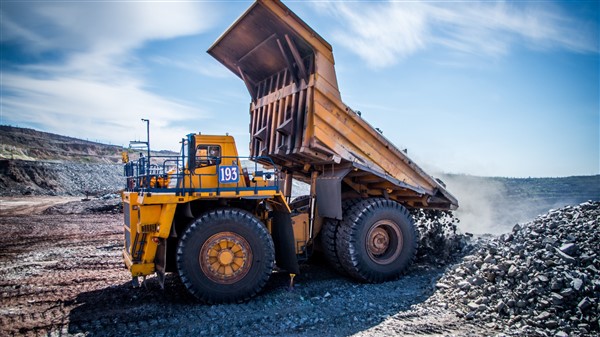 What is the biggest mining truck in the world?
The biggest mining truck in the world is the BelAZ 75710. This massive vehicle was designed and manufactured by Belarusian company BelAZ and is currently the largest mining truck in operation.
The BelAZ 75710 has a carrying capacity of 450 metric tons, which is equivalent to the weight of approximately 360 midsize cars. The truck is 20.6 meters long, 8.16 meters wide, and 7.65 meters tall, making it about the size of a two-story house. The total weight of the truck, when fully loaded, can reach up to 810 metric tons.
To power this giant vehicle, the BelAZ 75710 is equipped with a 4,600 horsepower engine and can travel at speeds of up to 64 kilometers per hour. The truck is also equipped with a sophisticated suspension system that allows it to navigate challenging terrain with ease.
In addition to its impressive size and power, the BelAZ 75710 is also designed to be energy-efficient. The truck uses an electric drive system that helps reduce fuel consumption and carbon emissions, making it an environmentally-friendly option for mining operations.
The BelAZ 75710 is primarily used in large-scale mining operations, such as those found in coal mines and copper mines. It is capable of transporting massive quantities of minerals and other materials over long distances, making it an essential component of many mining operations around the world.
How many tons does a mining truck carry?
Mining trucks come in a variety of sizes and carrying capacities, depending on the specific needs of a mining operation. The smallest mining trucks can carry loads of around 20 tons, while the largest can carry up to 450 tons or more.
Generally, mining trucks fall into three categories based on their carrying capacity: small, medium, and large. Small mining trucks typically have a carrying capacity of up to 40 tons and are often used for smaller mining operations or for transporting materials within a mine site. Medium-sized mining trucks can carry between 40 and 150 tons and are used for a wide range of mining operations. Large mining trucks, on the other hand, can carry over 150 tons and are typically used in large-scale mining operations for transporting bulk materials over long distances.
The exact carrying capacity of a mining truck depends on various factors, such as the weight of the material being transported, the size and capacity of the truck's bed, and the power and performance of the truck's engine. Some of the largest mining trucks in the world can carry up to 400 or 450 tons of material in a single load, which is equivalent to the weight of several fully-loaded passenger airplanes.
The carrying capacity of a mining truck is an important consideration for mining companies, as it impacts the efficiency and productivity of their operations. Trucks with larger carrying capacities can transport more material in a single trip, which can reduce the number of trips required and increase the speed and efficiency of the mining process.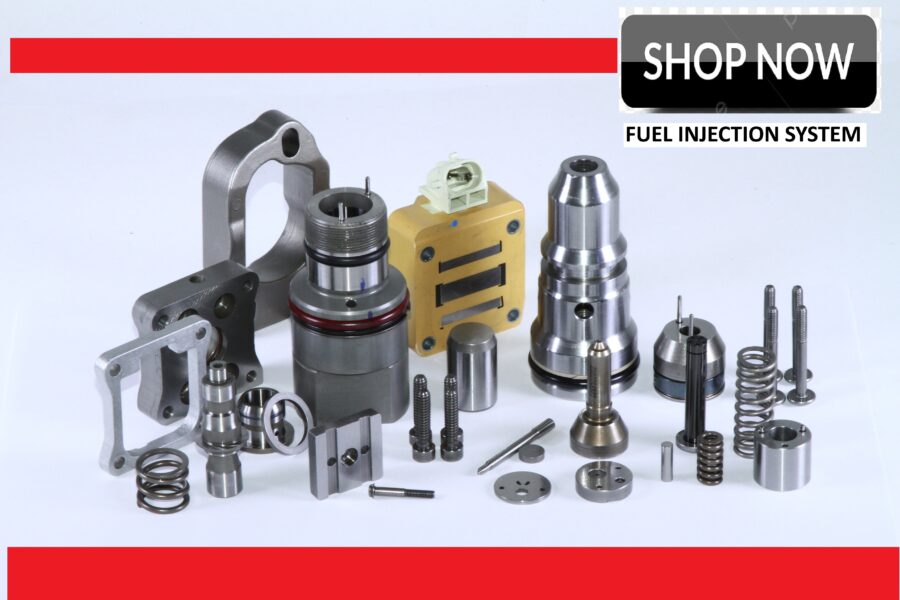 Turbo Energy
Turbo Brasil
Retifica Tonucci